to our Official
MCHS Class of '70
site!
MCHS Class of 1970
To register yourself on the website:
Click "The Class of 1970". [It's on the orange bar at the top of the page.]

Find your name in the listing.

Click on your name to complete your registration.

If you do not find your name on the list, it means we do not have you in the class database and must add your name. We need your help. Please

click on Contact Us to send us a message to add you. We will reply when you have been added.
After you register, please take a moment to visit the following pages:
In Memory page - Let us know if there is anyone who should be listed.
Missing. Where Are They? - We do not have contact info for these classmates.

Return often for messages and announcements.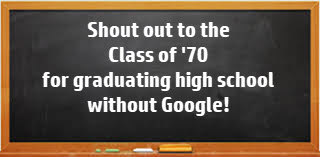 MOBILE & TABLET USERS
When viewing this site from a device, you miss the site's header. This is the current header.
We'll try to update this each time the header changes.


Have you moved? Changed an email address or phone number?
In the upper right, on the member click icon
Choose EDIT CONTACT INFO.*
Check your contact info and, please, update any changes.
Scroll to the bottom of the page to SAVE your changes.
To update your Profile choose EDIT PROFILE under the member icon.
Thanks!
*Your contact information is not available to other classmates.
For YOU, we are
OPEN 24 HOURS!